LinkExchange Member
DOES THIS PAGE GO TO PARMA?
Dan the Man's Shot and a Beer Page

           OR            
E-Mail Me                        To Do's Big Bro

Dan's Big Site of 101 Fun Things to Do
Welcome from suburban Cleveland. One thing for sure, Cleveland does know how to party! Knowing this, we hope you won't get any strange ideas or play any funny little GAMES. I'm in a constant process of revising this website for your pleasure. Don't go too HASTILY away looking for other websites, lest you be TOUCHED BY AN ANGEL! So relax, kick back, drop that thing you have in your hand and grab your mouse instead. Pop open a few COLD ONES, and pretend you're at the Mardi Gras!
To get the scoop on Parma, which is a 'burb of Cleveland, and my present home town, click on the SULTAN OF CONSULTIN', who will include a photographic rundown on Parma and the West Side, and a nostalgic photo-journey around Cleveland, along with other fun things.
We on the North Coast will ROCK you! We know how to party hearty! We have our own twin "Bourbon Streets", on both the east and west banks of our crooked CUYAHOGA RIVER, in an old industrial area, but now an entertainment district called THE FLATS. Remember, while you're here, in the land of Chief Wahoo and his 1997 American League Champions, it's ---


GO
TRIBE!

Thanks Tribe! You gave it your best shot!



If you want the Yahoo site for the NFL, it's here. The official NFL site is here.


If you grew up in Cleveland during the 60's and early 70's, like I did, and had the car radio blasting, or perhaps your little 6 transistor portable radio screeching away, were you listening to any of these? You will find out why Cleveland was chosen as the Rock'n'Roll Hall of Fame City. You may also find the station you grew up listening to in this link, here, too.


Visit Fa (Do's big bro!)

at the Mother Ship! Heaven's Gate is not yet closed! Fa is coming back for YOU ...

SOON!


Visit my neighbor, if you so dare, to get ensnared in....

SHELOB' S LAIR.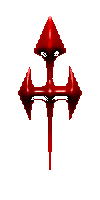 Even though I'm not a D & D guy myself, if you're gaming with DRAGONLANCE, CLICK HERE to connect up with my good neighbors a couple blocks down the cyberspace freeway.
Like Fantasy? Sci-Fi? X-Files? Step into MIKE'S.. KOOL..WORLD, but watch that last step, it's a doozy!

E-MAIL DAN aka BWANA DON


I now have a CHAT ROOM. It has a frame on top to choose audio while chatting.





Here is a tiny sample of my PHOTOGRAPHY.
HI TESSA!
I now have a guestbook, but before you sign it, please check out as much as my site as you can; especially my spoof on Heaven's Gate. The link is above or is HERE, TOO. Your choice.

Sign My Guestbook

View My Guestbook


You may have gotten to my page via my JUMP.TO address.

We're at http://Jump.to/JUMPWORD

Shorten your URL to http://jump.to/YourName!